11 Mar

Long overdue refresh

After about four of five years, I've finally decided to give my website a facelift.

This update is long overdue and the task has been weighing on me for a while now. But like so many important duties, this one was crowded out of the priority list by other urgent and arguably more important matters. But then something happened.

I recently had a piano work of mine performed at a concert that featured the masterful Arianna String Quartet. The members of the ensemble, to my delight, absolutely loved the piece (Suite à l'antique in case you're wondering). But among the congratulations and compliments I received after the performance, one of the members mentioned to me that he had just been to my website and hadn't heard this piece.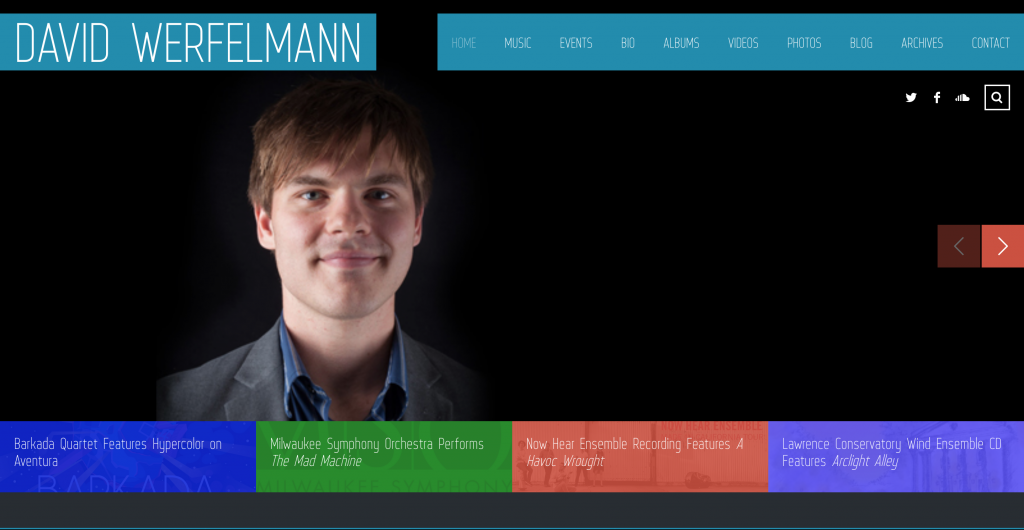 A member of the Arianna String Quartet was checking out my music at my website! This should be a good thing, but he was getting a version of me that bared little resemblance to the composer I am today. He saw and heard the composer I was when I was grinding for my first teaching job. He missed the best of what I've written (which is always among the last few pieces).
It was at that moment that I realized, it's time.
The whole point of a website is to make oneself accessible to the world, to show the best version of oneself. This is especially true if the website is a showcase for your work. I wonder how many other would-be collaborators stumbled upon my website only to realize that I had no interest in keeping my materials current, and therefore am perhaps not interested in writing new pieces for their ensembles?
I am happy with how the new one turned out (or is turning out, as this site will always be a work-in-progress). Next, I am going to integrate more fully with social media like Facebook, SoundCloud, and YouTube. But this is a good first step.
DW